Pattern Roundup: Unlined Knit Jackets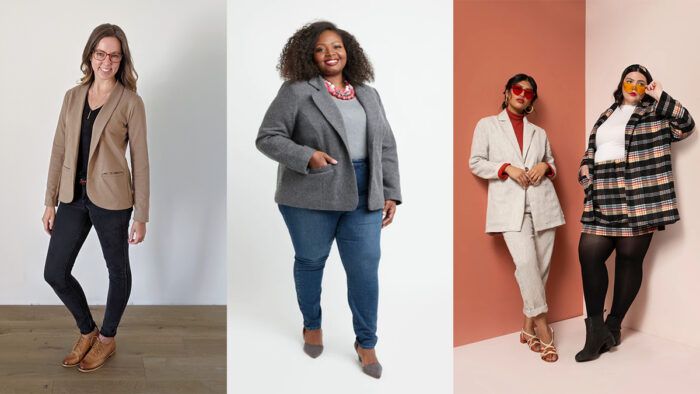 You don't have to use knits-only jacket patterns with many knit fabrics. With a little testing, and a few construction tricks, most jacket patterns can be adapted for stable knits, yielding soft yet structured results.
If you're interested in practicing the techniques covered in "Wear-Anywhere Knit Blazer" in Threads #221, here are a few wonderful patterns to try.
---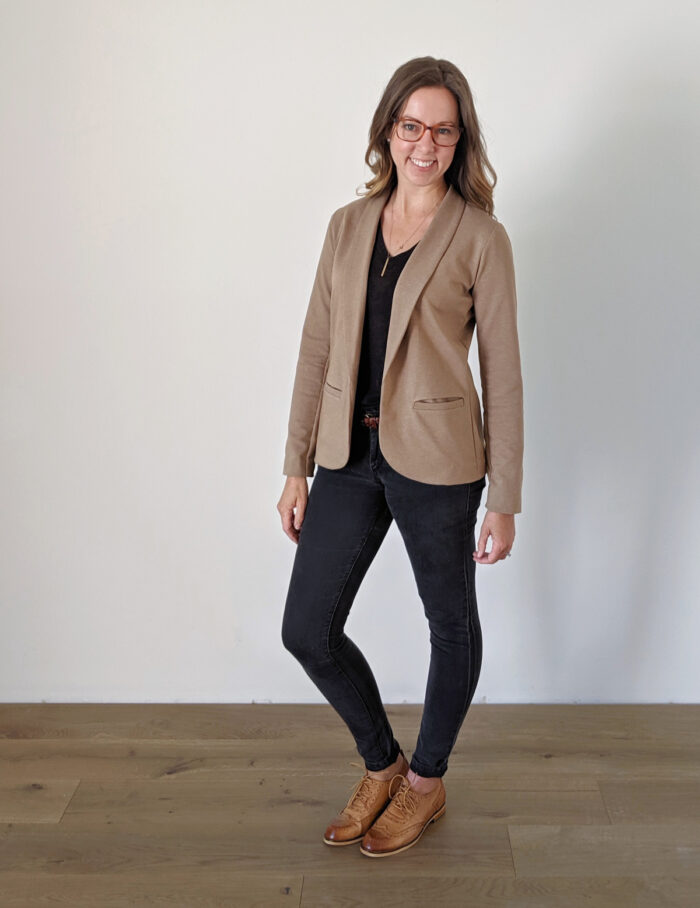 This unlined knit blazer has two views with classic two-piece sleeves, side panels, and shawl style collar and lapels. This intermediate pattern is a great choice for learning new skills or practicing old skills, such as sewing darts, blind hems, and finishing seam allowances. The pattern includes a second view, with an angled front hem and long lapels that widen toward the hem. This design is sold in women's sizes 2 to 22 (high bust 31 inches to 46 inches, hip 36 inches to 51 inches).

---
Are you ready for an advanced sewing pattern? The stylish La Paz Jacket for structured knits includes a two-button front closure, front and back princess seams, double-welt pockets, and an optional Hong Kong seam finish.
The pattern is sold in women's sizes 00 to 20 (waist 25 3/8 inches to 40 1/2 inches, hip 34 1/2 inches to 48 1/4 inches) with A through DD cups (30 1/2 inches to 49 1/4 inches). The size chart available here.
---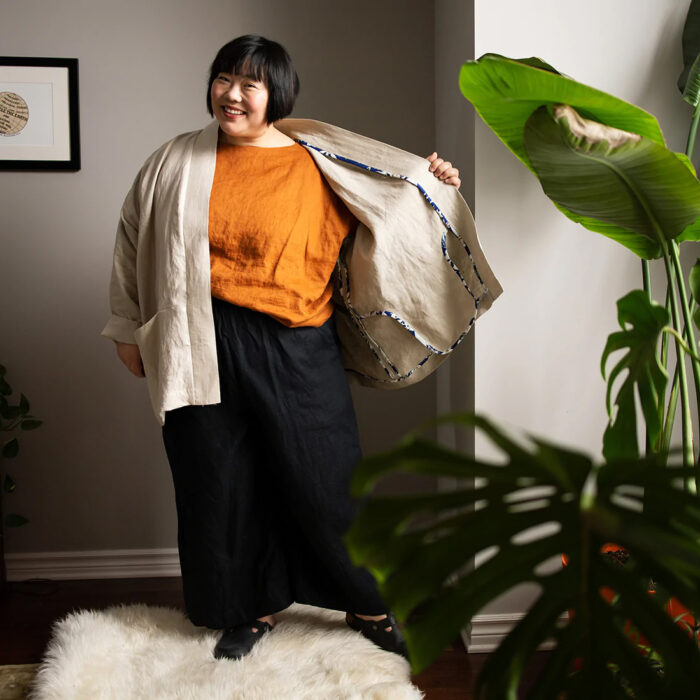 The unlined, boxy Belmore Jacket hits at the low hip and is designed to be loose fitting and oversized with dropped shoulders. The easy-to-sew design can be sewn in a variety of fabrics and, therefore, adapted for all seasons. Sizes range from iii through 8 (waist 40 inches to 60 inches, hips 46 1/2 inches to 71 1/2 inches). Muna & Broad also offers to grade the patterns up for you, if you need a larger size.
---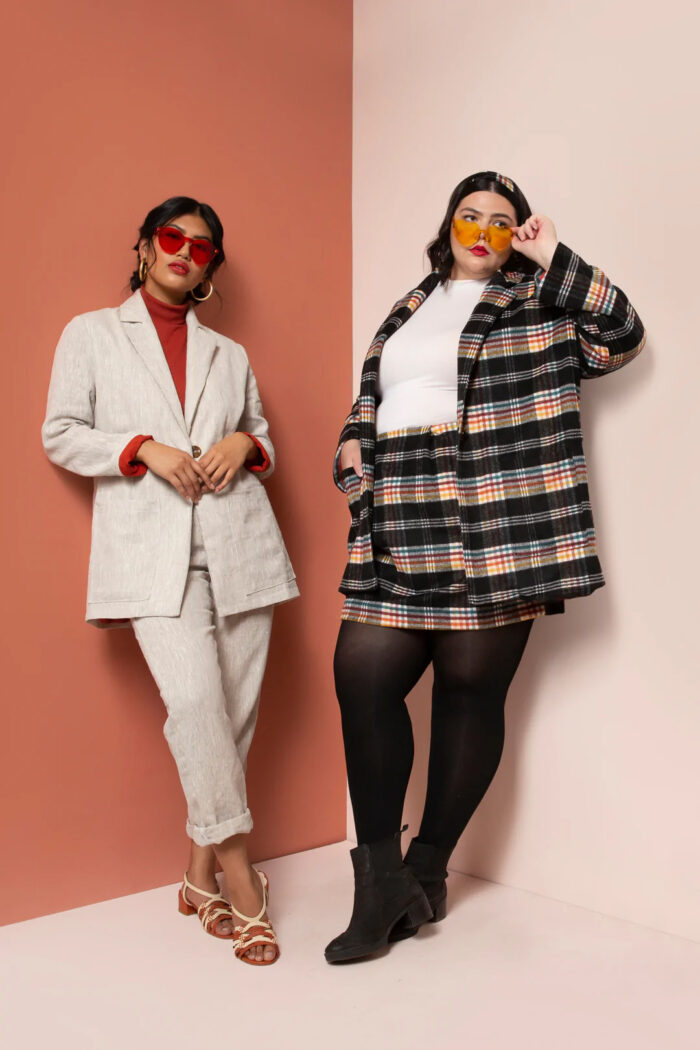 This unstructured, all-season blazer has an oversized fit. It is a pattern suited for beginner sewers. Designed with wovens in mind, this pattern will work for stable knits with a 10 percent to 20 percent cross-grain stretch, and little lengthwise stretch. It is available in women's sizes XS to 7X (bust 32 inches to 60 inches, waist 24 to 53 inches, hip 34 to 63 inches).
---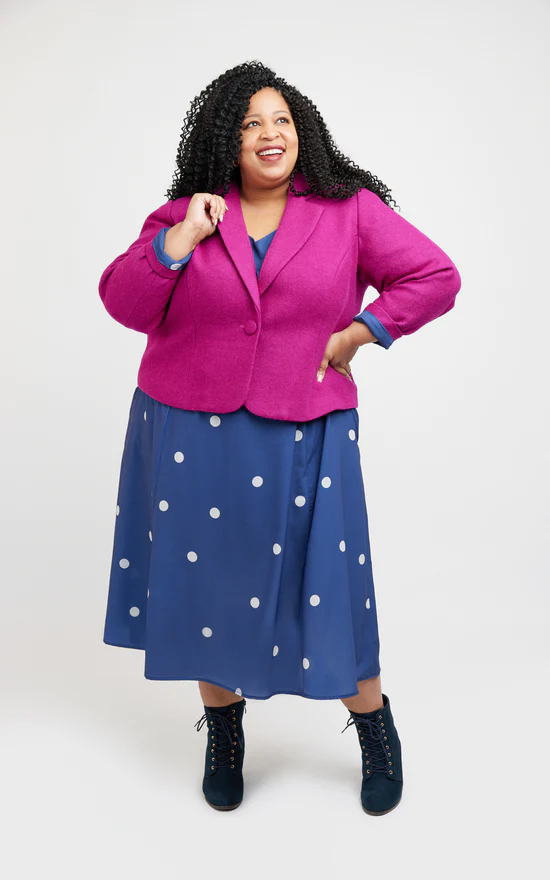 With sleek princess seams, a sophisticated notched collar, and a single-button closure, this blazer creates a polished and stylish look. It comes in women's sizes 12 to 32, in three cup sizes (C/D, E/F, G/H) and 40-inch to 62-inch bust and 42-inch to 62-inch hip. Find your size using the Cashmerette size calculator.
---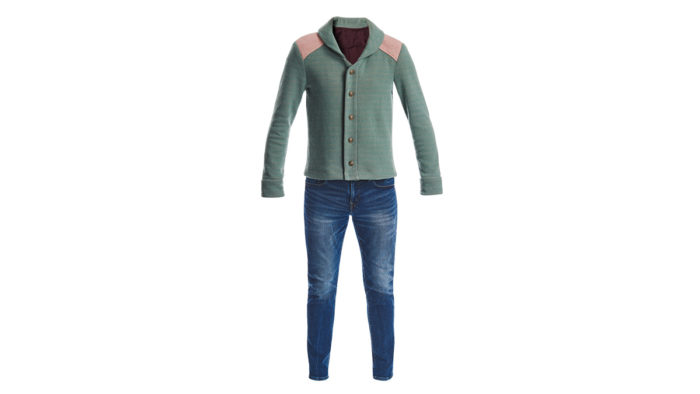 Cozy and sweater-like, this men's cardigan works for transitioning between seasons. The pattern includes two style variations. Visit the link above to read our full Pattern Review.
---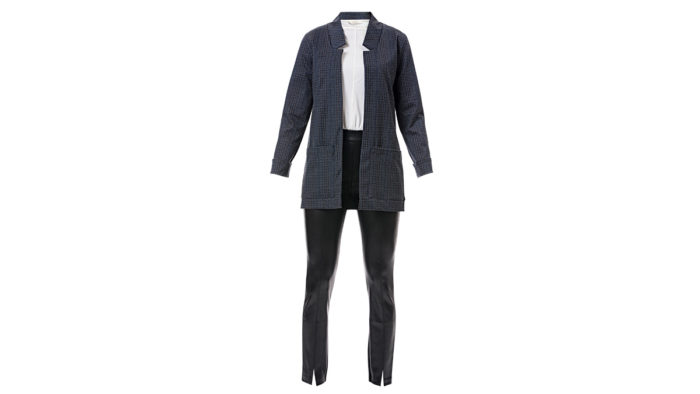 The Fulton Sweater Blazer by Alina Sewing + Design Co. is an open-front, blazer-like cardigan designed for knits. It features a notched collar, large patch pockets, two sleeve lengths, and a center-back seam. Visit the link above to read our full Pattern Review.
---
If you've made any of these, we'd love to see your work. Please consider submitting a Gallery post or or tag us on Instagram with #memadethreads.