Coat Pattern Review Collection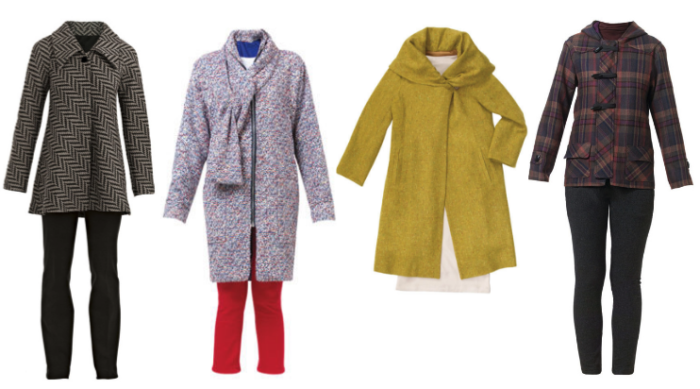 Sewing your own outerwear can be an exciting challenge. The following 10 pattern reviews should help guide you as you decide on a coat style and pattern, and the tutorials by sewing experts included below may be helpful for navigating some of the trickier techniques. The tutorials include step-by-step instructions from sewing experts for drafting a two-piece jacket sleeve, how to use fusible interfacing with an underlining, a method for keeping a coat lining in place, and how to replace a coat lining. Two additional posts are included from Contributing Editor Kenneth D. King, which detail his experiences of creating coats from two unusual and unlikely textiles.
Coat tutorials:
Draft a Two-Piece Jacket Sleeve from a One Piece Pattern
Underlining with Fusible Interfacing
Secure a Coat Lining (Insider)
Additional coat tutorials:
Replace a coat lining (Insider)
How to Make a Coat from Two Kilim Carpets (Insider)
Get the latest including tips, techniques and special offers straight to your inbox.